KNOXWORX CULINARY

TRAINING

.
ONGOING SINCE AUGUST- STAY TUNED FOR NEXT TRAINING DATE
Are you interested in pursuing a culinary career? We are honored to partner with The University of Tennessee Culinary & Catering Program to be able to offer our KnoxWorx Culinary training.
The UT Culinary & Catering Program is training young adults for culinary careers as the newest partner in the Knoxville Leadership Foundation's KnoxWorx program.
The students, ranging from 18 to 24 years old, are enrolled in a 64-hour Culinary Boot Camp that will soon give them opportunities for full-time employment. They are acquiring fundamental skills in commercial equipment usage, knife skills, mise en place, recipe evaluation, garde manger, hot food production, and catering event operations.
KnoxWorx is a city-wide workforce development collaborative that helps individuals obtain training and credentials in high-demand industries.
"It's been gratifying to see the tremendous progress the students have made since they started the boot camp last month, they've taken a serious approach to safe food handling and preparation, which has in turn accelerated their learning and allowed me to give them more responsibilities." – Certified Executive Chef Greg Eisele, Director of the UT program.
Eisele trusted the students to play an instrumental role in preparing and serving a high-profile luncheon for 150 participants at the UT Academic Meeting Professionals Conference on March 5.
"They did a little bit of everything for the luncheon," Eisele said. "Their work started the day before and continued through the event. They produced 170 scratch-made apple danishes, 11 gallons of tomato basil bisque, 12 pounds of Greek salad, and much more."
– Certified Executive Chef Greg Eisele, Director of the UT program.
In advance of the Culinary Boot Camp, the students completed KLF training in "soft skills" including punctuality, conduct in the workplace, and presentation and interview skills. They also completed food handler's certification and a "restaurant ready" job knowledge training module as well as an orientation session led by Eisele.
"Each day is a difficult journey for many in our program, so to see them excited, engaged, and respected by Chef Greg and the Culinary Boot Camp is such a win for our community."
– David Ault, Vice President of Programs at Knoxville Leadership Foundation.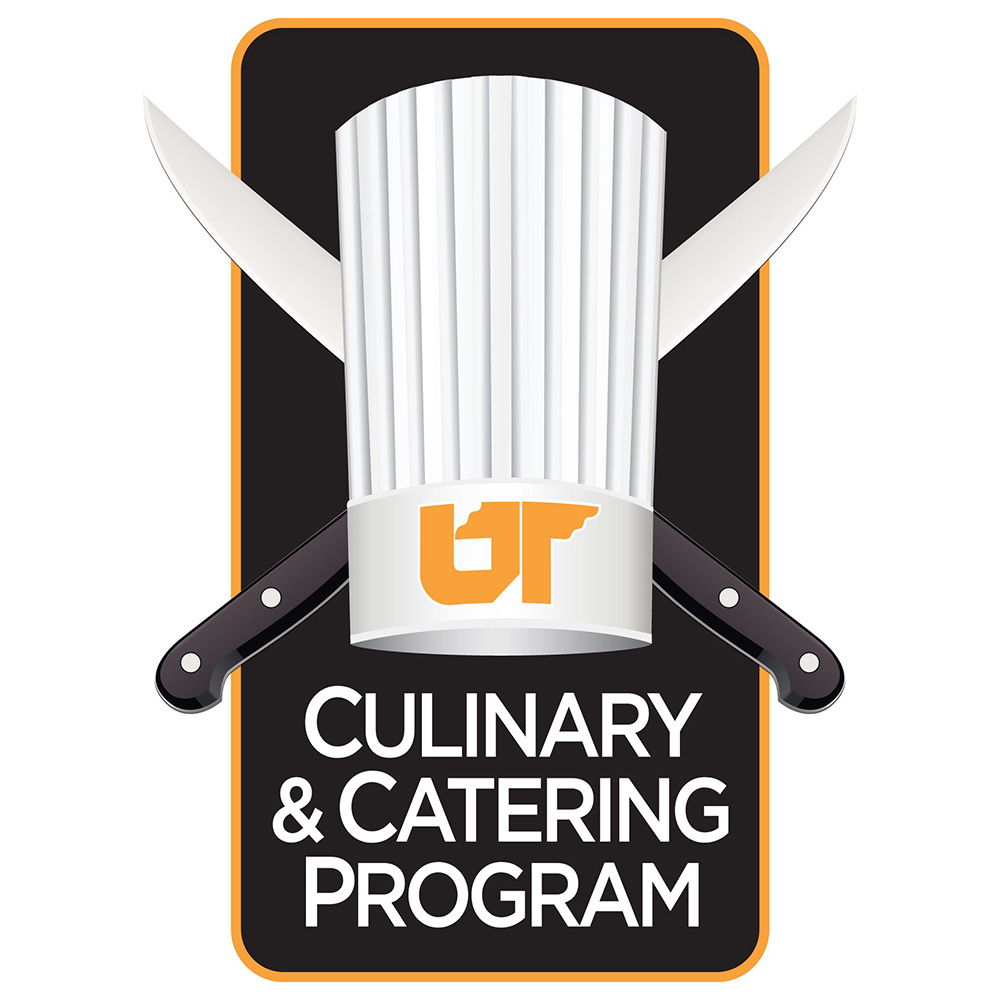 WATCH & TRY

CHEF GREG'S RECIPES

>>